Author: Sarah Morgan
Publication Date: September 19, 2023
This Christmas, USA Today bestselling author Sarah Morgan returns with another heartfelt exploration of change, the power of books to heal, and the enduring strength of female friendship. Perfect for fans of Emily Henry and Jennifer Weiner.
With its historic charm and picture-perfect library, the Maple Sugar Inn is considered the winter destination. As the holidays approach, the inn is fully booked with guests looking for their dream vacation. But widowed far too young, and exhausted from juggling the hotel with being a dedicated single mom, Hattie Coleman dreams only of making it through the festive season.
But when Erica, Claudia, and Anna—lifelong friends who seem to have it all—check in for a girlfriends' book club holiday, it changes everything. Their close friendship and shared love of books have carried them through life's ups and downs. But Hattie can see they're also packing some major emotional baggage, and nothing prepares her for how deeply her own story is about to become entwined with theirs. In the span of a week over the most enchanting time of the year, can these four women come together to improve each other's lives and make this the start of a whole new chapter?
Excerpt
Hattie
"Maple Sugar Inn, how may I help you?" Hattie answered the phone with a smile on her face because she'd discovered that it was impossible to sound defeated, moody or close to tears when you were smiling, and currently she was all those things.
"I've been planning a trip to Vermont in winter for years and then I spotted pictures of your inn on social media," a woman gushed, "and it looks so cozy and welcoming. The type of place you can't help but relax."
It's an illusion, Hattie thought. There was no relaxation to be had here; not for her, at any rate. Her head throbbed and her eyes pricked following another night without sleep. The head house­keeper was threatening to walk out and the executive chef had been late two nights running and she was worried tonight might be the third, which would be a disaster because they were fully booked. Chef Tucker had earned their restaurant that coveted star, and his confit of duck had been known to induce moans of ecstasy from diners, but there were days when Hattie would have traded that star for a chef with a more even temperament. His temper was so hot she sometimes wondered why he bothered switching on the grill. He could have yelled at the duck and it would have been thoroughly singed in the flames of his anger. He was being disrespectful and taking advantage of her. Hat­tie knew that, and she also knew she should probably fire him but Brent had chosen him, and firing him would have severed another thread from the past. Also, conflict drained her energy and right now she didn't have enough of that to go around. It was simpler to placate him.
"I'm glad you're impressed," she said to the woman on the phone. "Can I make a reservation for you?"
"I hope so, but I'm very particular about the room. Can I tell you what I need?"
"Of course." Bracing herself for a long and unachievable wish list, Hattie resisted the temptation to smack her forehead onto the desk. Instead, she reached for a pad of paper and pen that was always handy. "Go ahead."
How bad could it be? A woman the week before had wanted to know if she could bring her pet rat with her on vacation—answer: no!—and a man the week before that had demanded that she turn down the sound of the river that ran outside his bedroom window because it was keeping him awake.
She went above and beyond in her attempts to satisfy the whims of guests but there were limits.
"I'd like the room to have a mountain view," the woman said. "And a real fire would be a nice extra."
"All our rooms have real fires," Hattie said, "and the rooms at the back have wonderful views of the mountains. The ones at the front face the river."
She relaxed slightly. So far, so straightforward.
"Mountains for me. Also, I'm particular about bedding. After all, we spend a third of our lives asleep so it's important, don't you agree?"
Hattie felt a twinge of envy. She definitely didn't spend a third of her life asleep. With having a young child, owning an inn and grieving the loss of her husband, she barely slept at all. She dreamed of sleep but sadly, usually when she was awake.
"Bedding is important." She said what was expected of her, which was what she'd been doing since the police had knocked on her door two years earlier to tell her that her beloved Brent had been killed instantly in a freak accident. A brick had fallen from a building as he'd been walking past on his way to the bank and struck him on the head.
It was mortifying to remember that her initial reaction had been to laugh—she'd been convinced it was a joke, be­cause normal people didn't get killed by random bricks fall­ing from buildings, did they?—but then she'd realized they weren't laughing and it probably wasn't because they didn't have a sense of humor.
She'd asked them if they were sure he was dead, and then had to apologize for questioning them because of course they were sure. How often did the police follow we're sorry to have to tell you…with oops, we made a mistake.
After they'd repeated the bad news, she'd thanked them po­litely. Then she'd made them a cup of tea because she was a) half British and b) very much in shock.
When they'd drunk their tea and eaten two of her home­made cinnamon cookies, she'd shown them out as if they were treasured guests who had honored her with their presence, and not people who had just shattered her world in one short con­versation.
She'd stared at the closed door for a full five minutes after they'd left while she'd tried to process it. In a matter of min­utes her life had utterly changed, the future she'd planned with Brent stolen, her hopes crushed.
Even though two years had passed, there were still days when it felt unreal. Days when she still expected Brent to walk through the door with that bouncing stride of his, full of excite­ment because he'd had one of his brilliant ideas that he couldn't wait to share with her.
I think we should get married…
I think we should start a family…
I think we should buy that historic inn we saw on our trip to Ver­mont…
They'd met in England during their final year of college and from the first moment she'd been swept away on the tide of Brent's enthusiasm. After graduating, they'd both taken jobs in London but then two things had happened. Brent's grand­mother had died, leaving him a generous sum of money, and they'd taken a trip to Vermont. They'd fallen in love with the place, and now here she was, a widow at the age of twenty-eight, raising their five-year-old child and managing the historic inn. Alone. Since she'd lost Brent she'd tried to keep every­thing going the way he'd wanted it, but that wasn't proving easy. She worried that she wasn't able to do this on her own. She worried that she was going to lose the inn. Most of all she worried that she wasn't going to be enough for their daughter. Now Brent was gone she had to be two people—how could she be two people when most days she didn't even feel whole?
She realized that while she'd been indulging in a moment of maudlin self-pity, the woman on the phone was still talking. "I'm sorry, could you say that again?"
"I'd like the bedsheets to be linen because I do struggle with overheating."
"We have linen bedding, so that won't be a problem."
"And pink."
"Excuse me?"
"I'd like the linen to be pink. I find I sleep better. White is too glaring and drab colors depress me."
Pink.
"I'll make a note." She grabbed a notepad and scribbled Help followed by four exclamation marks. She might have writ­ten something ruder, but her daughter was a remarkably good reader and was given to demonstrating that skill wherever and whenever she could, so Hattie had learned to be mindful of what she wrote and left lying around. "Did you have a partic­ular date in mind?"
"Christmas. It's the best time, isn't it?"
Not for me, Hattie thought, as she checked the room occu­pancy. The first Christmas after Brent had died had been hid­eous, and last year hadn't been much better. She'd wanted to burrow under the covers until it was all over, but instead, she'd been expected to inject festive joy into other people's lives. And now it was the end of November again and Christmas was just weeks away.
Still, providing she didn't lose any more staff, she'd no doubt find a way to muddle through. She'd survived it twice, and she'd survive it a third time.
"You're in luck. We do still have a few rooms available, in­cluding one double facing the mountains. Would you like me to reserve that for you?"
"Is it a corner room? I do like more than one window."
"It's not a corner room, and there is only one window in this particular room, but it has wonderful views and a covered balcony."
"There's no way of getting a second window?"
"Sadly not." What was she supposed to do? Knock a hole through the wall? "But I can send you a video of the room be­fore you make your choice if that would help."
By the time she'd taken the woman's email address, put a hold on the room for twenty-four hours and answered the rest of her questions, half an hour had passed.
When the woman finally ended the call, Hattie sighed. Christmas promised to be a nightmare. She made a note under the reservation. Pink sheets. Linen.
How would Brent handle it? It was a question she asked her­self a million times a day and she allowed herself to glance at one of the two photographs she kept on the desk. This one was of Brent swinging their daughter high in the air. Both were laughing. Sometimes, she'd discovered, remembering the best of times sustained you through the worst.
Excerpted from The Book Club Hotel by Sarah Morgan. Copyright © 2023 by Sarah Morgan. Published by arrangement with Harlequin Books S.A.
Author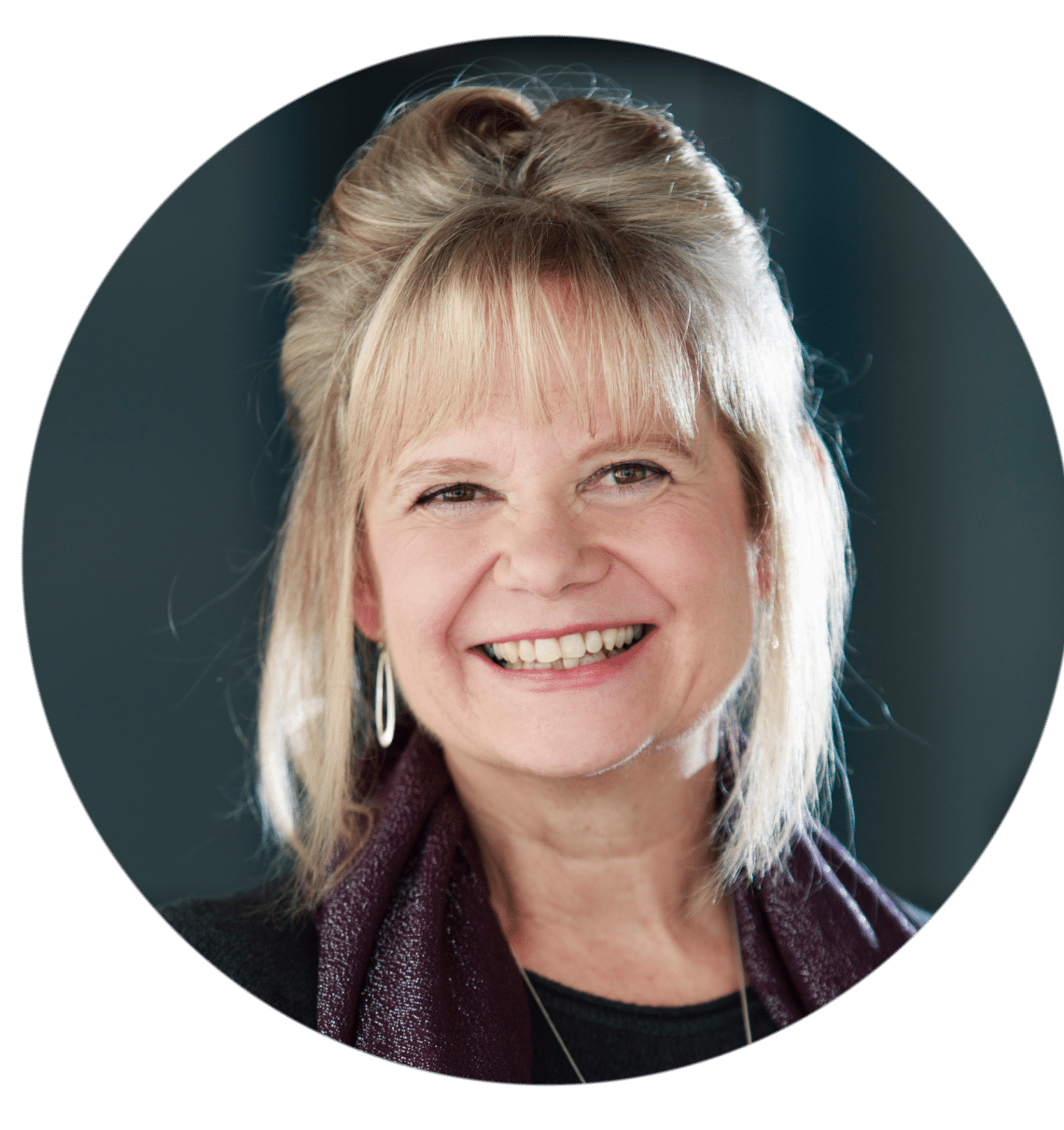 USA Today bestselling author Sarah Morgan writes lively, sexy contemporary stories for Harlequin.
Romantic Times has described her as 'a magician with words' and nominated her books for their Reviewer's Choice Awards and their 'Top Pick' slot. In 2012 Sarah received the prestigious RITA® Award from the Romance Writers of America. She lives near London with her family.